Your involvement can help stop cold the *New Urban West development of our neighborhood! You must, however, stand and be counted ... TODAY!
OPPOSE CAMARILLO SPRINGS BUILDING
Photos: Top: Fourth OPPOSE Meeting at Camarillo Springs Country Club Village.
ABOUT US
DOCUMENTS &
RECENT UPDATES
Most recent NUWI plan. Numbers represent points of concern. Details are in UDDATE27 located on the next page.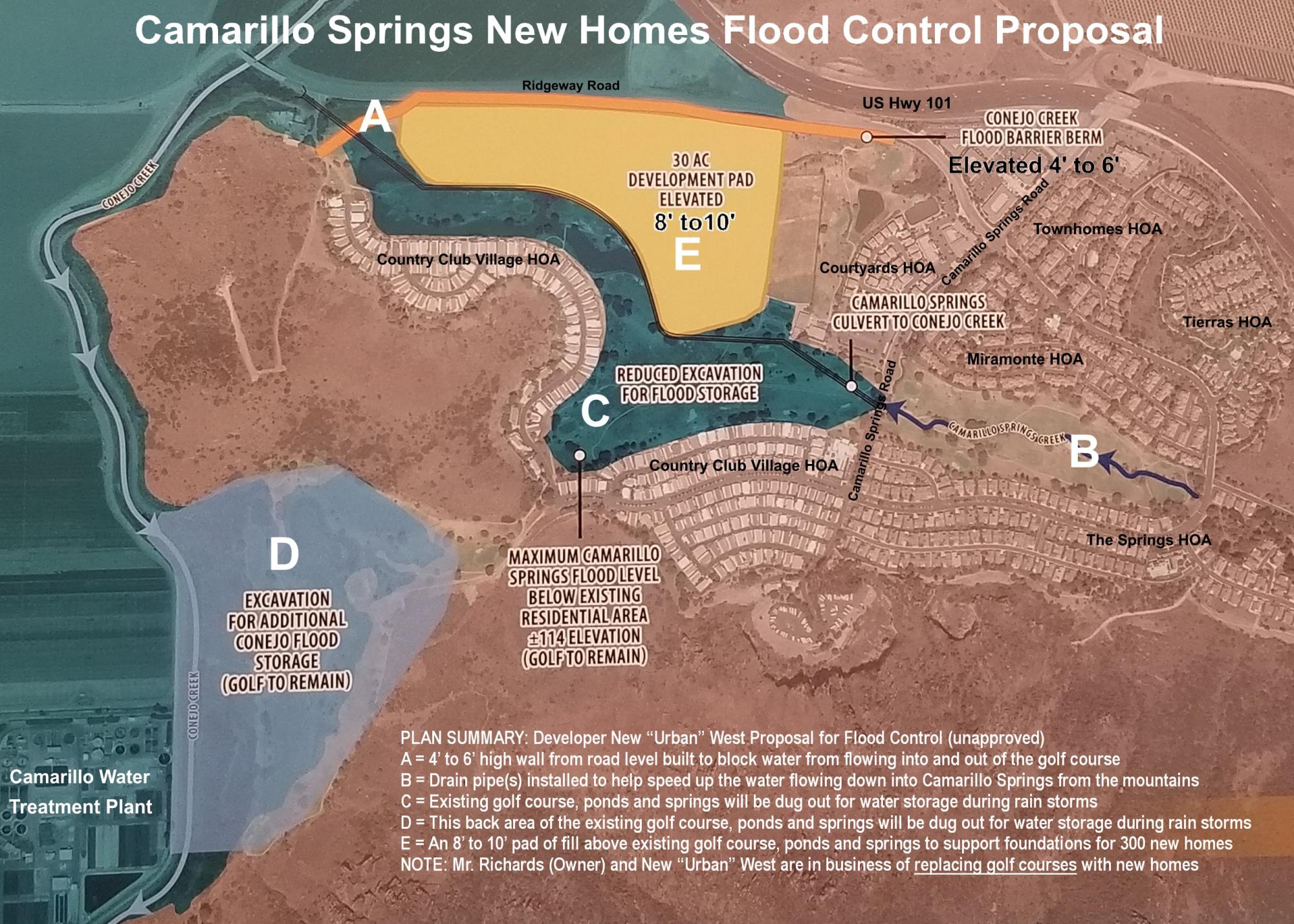 more videos on page three